2013 Trip starting in Agadir, in Southern Morocco and seeing what happened.
The top map is our actual trip with the purple or blue showing the cycling which was only 2,000 km.
Above there are menu options for riding summary etc.
Below is our rough plan before we left.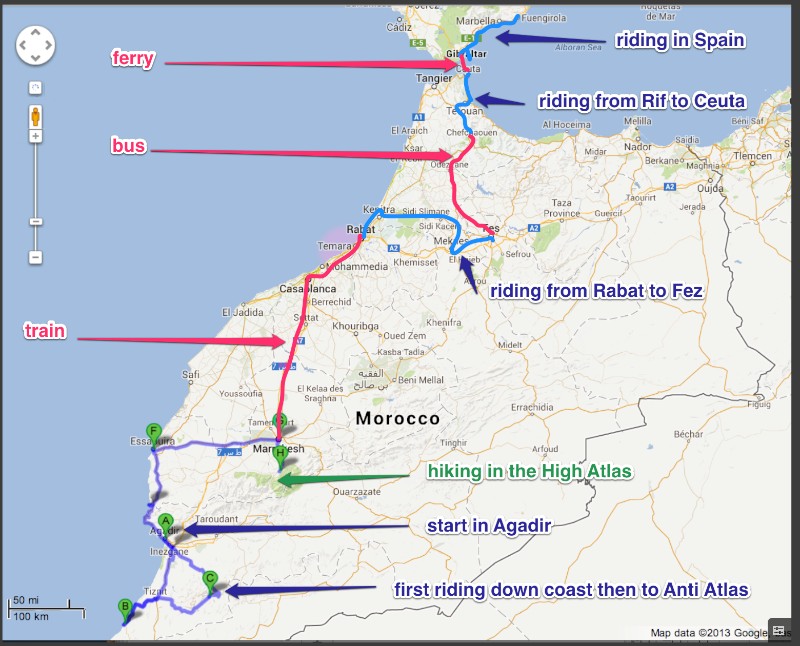 Here is a map showing a rough plan: (click on map to enlarge it)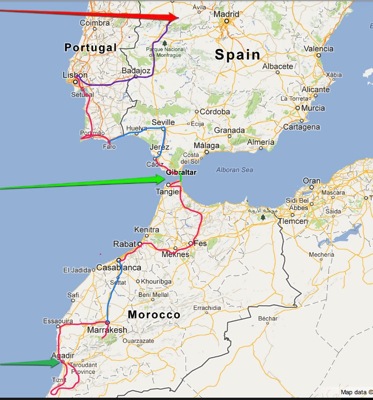 The green arrow shows the Start: we fly from Berlin to Agadir on 16th April 2013
The pink is a possible cycle route.
The blue is possible bus
The light green is a ferry from Ceuta to Gibralta
The Purple is a hire car, maybe from Lisbon or where ever we get to around the end of May
The red arrow points to Piedrahita where we have a week from 2nd t0 9th June and Gary will be paragliding there.
We will then probably fly back to Stuttgart before flying home on 19th June.