Muesli: Kate's gluten free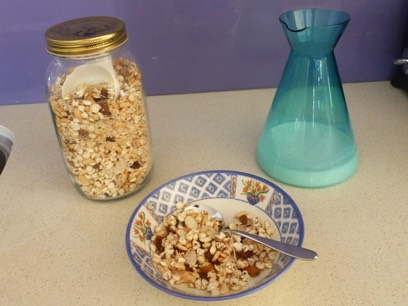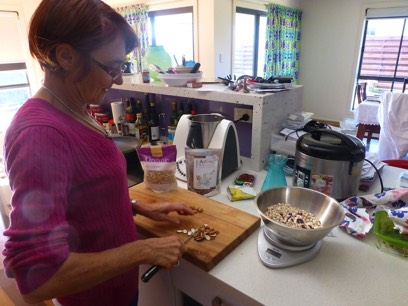 INGREDIENTS:

2 cups puffs ( brown rice, buckwheat )
1/2 cup puffed amaranth
1/2 cup puffed quinoa
1/3 cup cranberries
1/3 cup chopped apricots
1/3 cup activated almonds
1/3 cup cashews
1/3 cup shredded coconut
1/4 cup sunflower seeds
1/4 cup pumpkin seeds
1 tspn cinnamon



METHOD:

Mix all ingredients together. Don't be too precious about exact ingredients or quantities whatever you have will do. You may need more puffs.

Limit the amount of dried fruit as the fructose content will become too high.

Serve with yoghurt, coconut or almond milk.