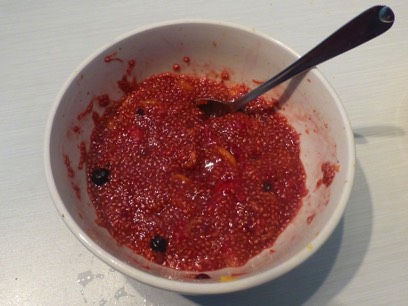 INGREDIENTS:

1 cup frozen raspberry's
2 Tblspns chia seeds
1 tspn grated orange rind
1 teaspn cinnamon
1/2 peeled orange
1 teaspn raw honey (more if you like it sweeter)


METHOD:

1. Simply throw all the ingredients except the chia seeds in the blender and blend till smooth.
2. Mix thru the chia seeds.
4. Cover and pop in the fridge overnight. Needs to be at least an hour for the chia seeds to thicken.
5. the jam should last in your fridge for up to a week. If you prefer it runnier add a little water.




PHOTOS:
Berry jam after a night in the fridge.
ALTERNATE SUGGESTIONS:
Use fresh strawberry's or blueberry's.
Substitute vanilla for cinnamon.
Use lemon instead of orange. (will be less sweet)
Use maple syrup, stevia, rapadura or coconut sugar.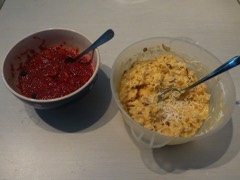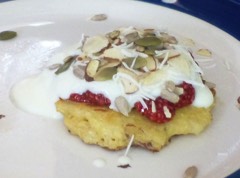 A batch with coconut flakes,almond and pumpkin seeds on top.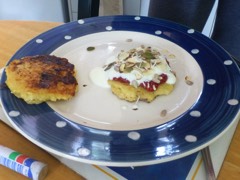 Mmmmmmm so delicious after 3 months with very little added sugar