MTBing in Kuala Lumpur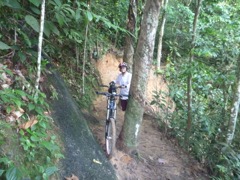 We went MTB riding close to the centre of Kuala Lumpur
PHOTOS FROM THE DAY HERE
We packed our bike into Yati's car and drove the 40 km to a suburb of KL: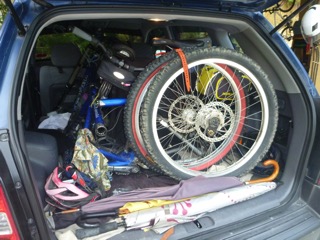 After dropping Yati at her mothers home in a nearby suburb (PJ) Terry drove us to the trail head at Bukit Kiara. We unpacked the bike and set off to explore the forest (a rubber plantation) which is a supposed green belt close to the centre of KL.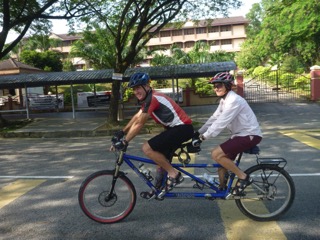 The trails were muddy and slippery and a lot of the tracks were VERY tight between rubber trees. Also slippery roots added to the tandem difficulty: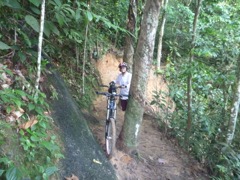 Despite these difficulties we had good fun and ended up completely lost until we suddenly broke out of the forest/jungle and there was the expressway so we made our way down a culvert drain and rode from there back to Yati's mothers for lunch with her family.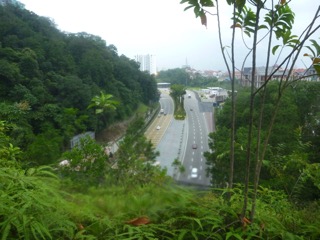 Here is the Strava map of our ride: