Beachcomber Perisher MTB weekend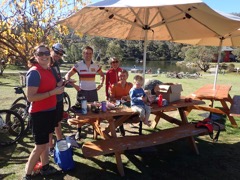 A family long weekend at Perisher.
We arrived down at Beachcombers on Wednesday night late after visiting my father in Nepean Hospital in the morning.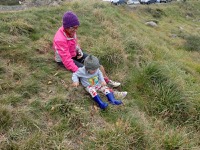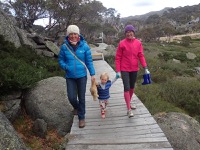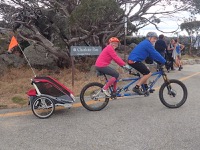 Thursday we rode up to Charlottes Pass towing Toby. Kate drove up and met us and toby played slip sliding down the hill.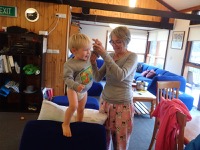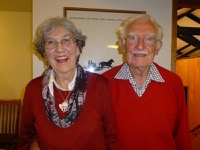 Friday it was raining and Annette amused Toby in the morning before going into Jindabyne but only did a ride in the afternoon with Andrew.
It was Joan and Peter's 66th Wedding Anniversary.