First 2014 trip to Snow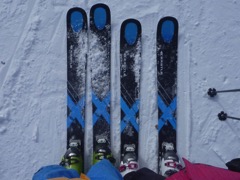 4 days at Perisher for great early season snow
We headed down early (well 5:00am) Tuesday 1st July to enjoy the early season snow falls.
Brett and Jannine came down Wednesday.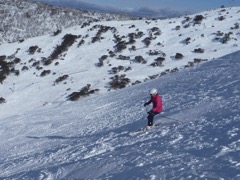 The snow was pretty good as the temp was cold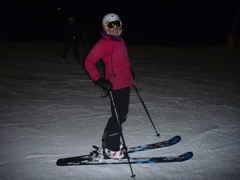 We even went out night skiing Tuesday night to try out our new AT skis.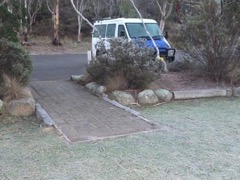 WE camped (well slept in Ambie the van) Tuesday night and that is frost on the ground at the Thredbo River picnic area.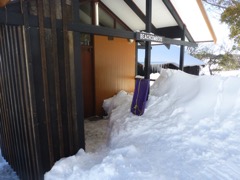 As you can see there was heaps of snow at the lodge.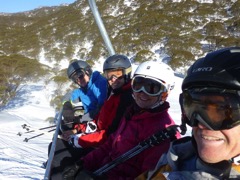 We checked out the new Freedom Chair at Guthega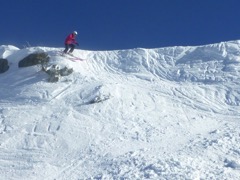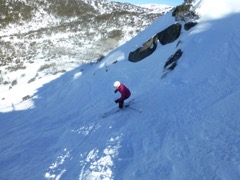 Here Annette is having fun on Rock Garden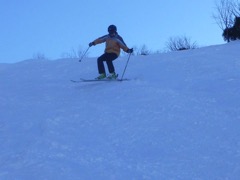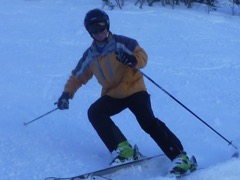 A fews shots of me on Yarandoo, note as always in the "backseat" but still having fun.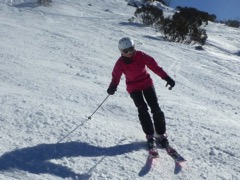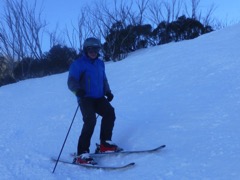 Friday the weather was not so good but the skiing was sensational and we spent a great day over at Eyre and International on Mt Perisher. An awesome start to the season and great to enjoy it with Jannine and Brett.